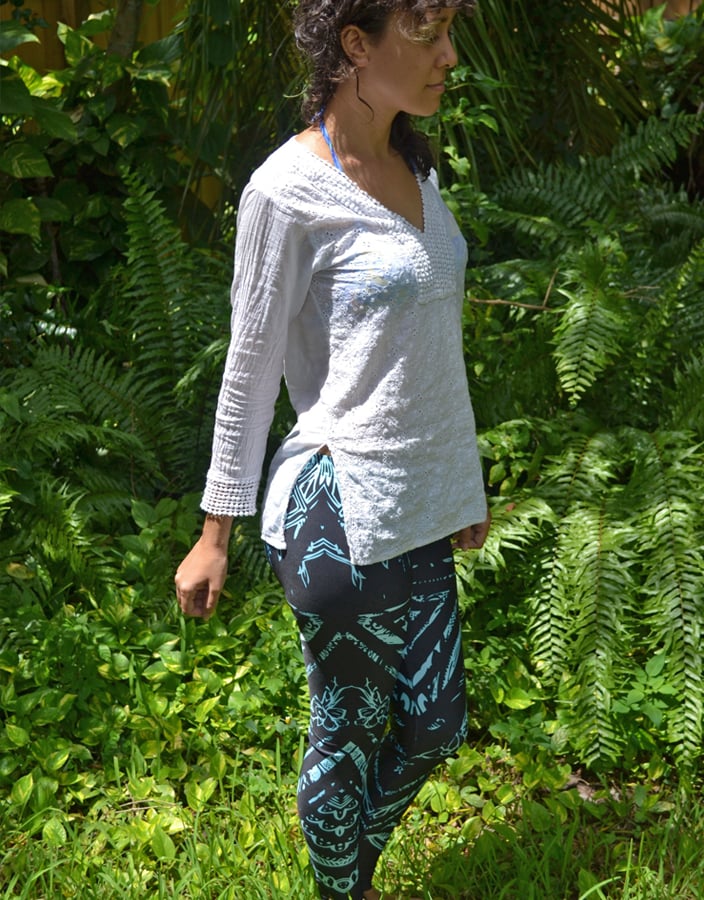 Theodora Night (Leggings)
The Theodora Night leggings present an elaborate world of patterns all created from elements of the Renaissance in a smooth tranquil turquoise against a solid black background. Each element coming from woodcarvings from one of histories most glorious moments for man, and the advancement of knowledge, and the arts.
These leggings are bold enough to stand out yet subtle enough to blend into any environment with many different styles and variations possible.
Made of 80% Polyester and 20% Spandex, these leggings are soft, breathable and machine washable.
*Please contact us for International Orders*