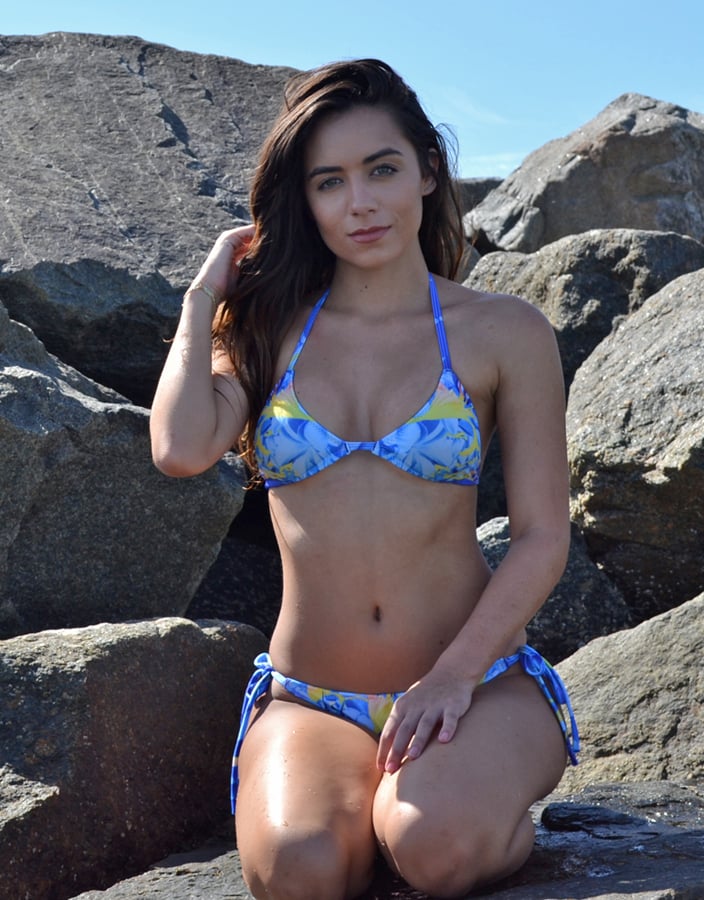 Magnolia Sea (Bikini Two Piece)
'Magnolia Sea' is a tropical vision of fractal flowers in an underwater dreamworld. A medley of crisp, refreshing blues cascade across this design, with bursts of yellow peek-a-boos. This bikini features tie-back halter top and moderate-coverage bottoms with tying sides for a fun, ultimately refreshing summer look.
Description:
The bikini top is padded, with tighter elastic for lift and shaping.
Fully lined bikini bottoms. Ties at sides.
Details:
95% nylon, 5% spandex. Hand wash cold.
Imported
(Model is wearing a Small)
Free shipping in the US.